Galaxy S22
Evo Check - Samsung Galaxy S22 Case - Smokey Black
Our signature phone case, Evo Check ticks every box when it comes to keeping your new Samsung Galaxy S22 safe from...
Our signature phone case, Evo Check ticks every box when it comes to keeping your new Samsung Galaxy S22 safe from damage. Hitting new highs in drop protection, this case is made with FlexShock™ – the smartest impact material around – and has been designed specially to keep all the essential elements of your device safe, no matter how many times you drop it. It offers supreme responsiveness, enhanced camera protection and interchangeable buttons so you can mix up the colours.
Multi-drop FlexShock™ protection: 16ft (4.9m)
Advanced antimicrobial technology
Enhanced camera protection
Interchangeable buttons
Please note we currently only ship to the following European countries:
Germany, Italy, France, Spain and Netherlands
REFUNDS & RETURNS
We currently do not offer a returns service for European orders, as well as Rest of World orders.
Shipping Costs
Europe – Free shipping on orders €30 and over. Cost is €3,95 on orders less than €30
Our shipping costs can vary based on the carrier and warehouse location, but don't worry, all prices will be shown at checkout before you place your order.
It's important to remember that shipments to some countries can face strict controls from local customs authorities, which can sometimes cause delays. In some cases, you may even be contacted by our courier and/or a customs clearance broker to get certain information and authorisation for them to act on your behalf to import your order. If you don't provide authorisation when contacted, you may become responsible for import duties or other fees charged – nobody wants that! If you're not sure if this could affect you, it's definitely worth contacting your local customs office before placing your order to be on the safe side.
Take a look at our Terms and Conditions for more information on the shipment of your order.
Delivery Speed
EU- 2 - 6 working days
NL- 1 -2 working days
To read more about our delivery and returns policy please see our FAQ's here.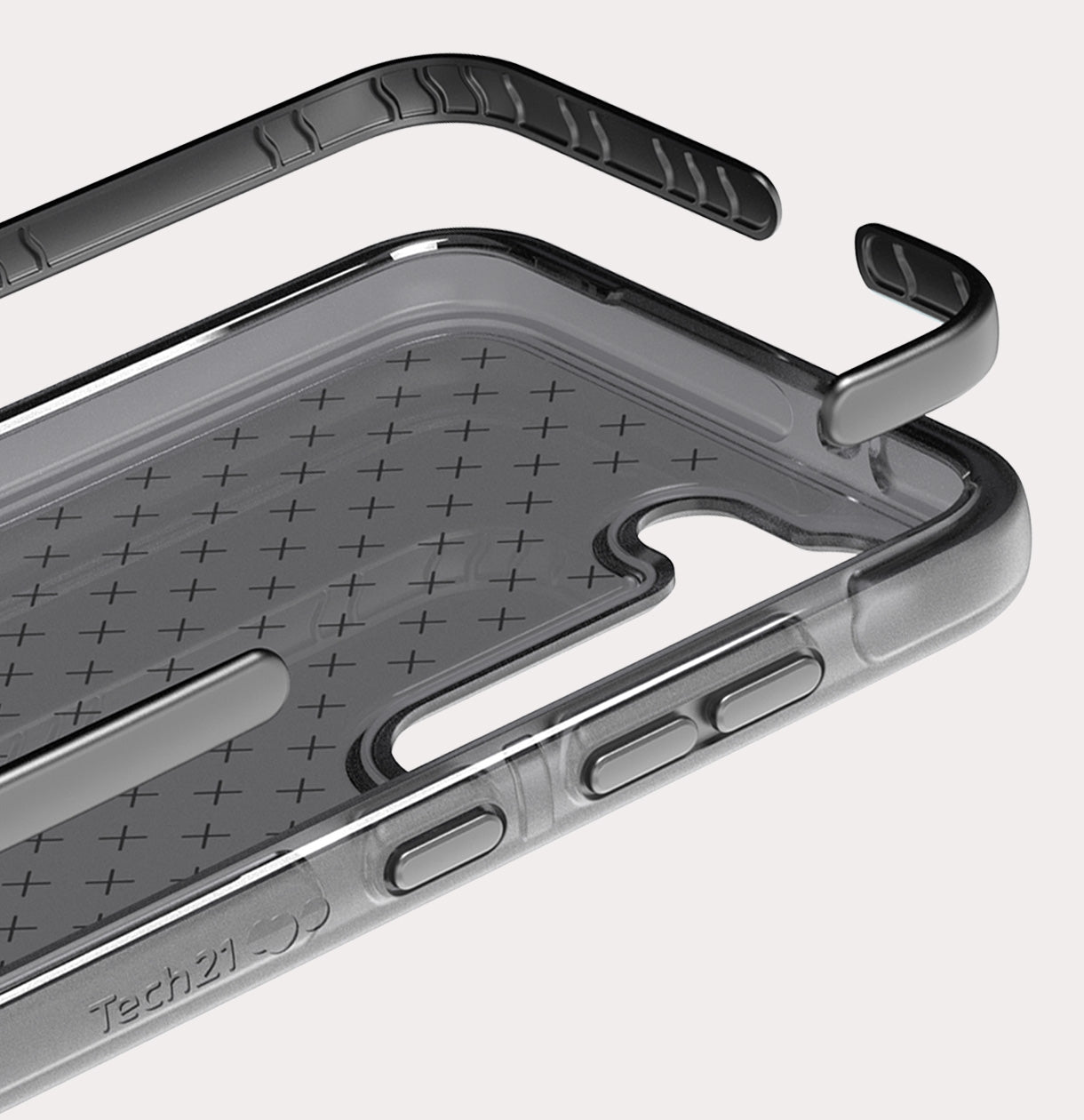 FlexShock
Our material technology absorbs impact like no other, using heat energy from impact to reform the case.
Antimicrobial
Advanced technology that protects your device from 99.99% of harmful bacteria in just 24 hours.
Enhanced Camera Protection
Subtle raised bevel detailing around the camera lenses ensures they're kept scratch free.
Interchangeable Buttons
Add your own personality with clashing or complementary coloured buttons – the choice is yours!
You may also like these...