iPhone 14
Evo Lite - Apple iPhone 14 Case - Fuchsia
Protect your iPhone 14 with a fuchsia Evo Lite – One of our thinnest, lightest and most stylish phone cases. For...
Protect your iPhone 14 with a fuchsia Evo Lite – One of our thinnest, lightest and most stylish phone cases. For an everyday phone case, it feels great in the hand and offers serious protection and value for money.
Why choose Evo Lite?
10ft (3m) Multi-Drop Protection – Specially designed to protect every element of your device, no matter how many times you drop it.
Enhanced Camera Protection – Keep your images crisp and clean with our raised camera lens protection.
Slim Profile – Made from thin, flexible and soft materials, making it comfortable to hold and easy to take on and off.
Precise Fit – Designed to perfectly complement all the functions and features of your phone.
Waste Responsible Innovation – Our latest in plastic material innovation ensures this case disintegrates faster than any other regular case after use.*
*We are working to reduce, reuse or eliminate plastic from landfill. The plastic materials in this case biodegraded by over 21% after just 318 days. Visit our Waste Innovation page to find out more about how our Enhanced additive works.
Please note we currently only ship to the following European countries:
Germany, Italy, France, Spain and Netherlands
REFUNDS & RETURNS
We currently do not offer a returns service for European orders, as well as Rest of World orders.
Shipping Costs
Europe – Free shipping on orders €30 and over. Cost is €3,95 on orders less than €30
Our shipping costs can vary based on the carrier and warehouse location, but don't worry, all prices will be shown at checkout before you place your order.
It's important to remember that shipments to some countries can face strict controls from local customs authorities, which can sometimes cause delays. In some cases, you may even be contacted by our courier and/or a customs clearance broker to get certain information and authorisation for them to act on your behalf to import your order. If you don't provide authorisation when contacted, you may become responsible for import duties or other fees charged – nobody wants that! If you're not sure if this could affect you, it's definitely worth contacting your local customs office before placing your order to be on the safe side.
Take a look at our Terms and Conditions for more information on the shipment of your order.
Delivery Speed
EU- 2 - 6 working days
NL- 1 -2 working days
To read more about our delivery and returns policy please see our FAQ's here.
Impact Protection
Contains lab-tested, high-performing impact materials which can withstand multiple drops.
Waste Responsible Innovation
Independently tested to breakdown naturally into the earth, leaving no trace of microplastics.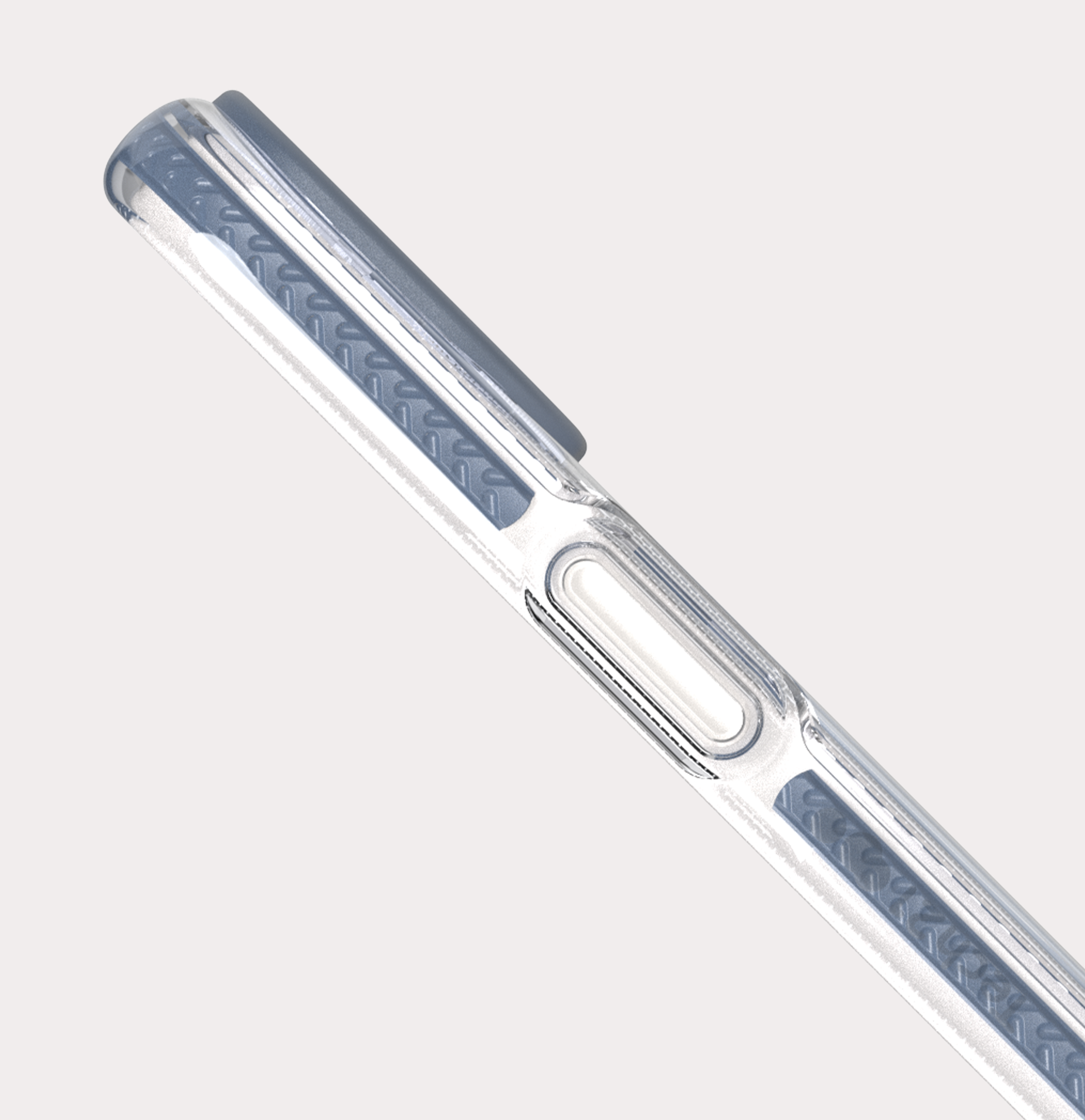 Non-Slip Grip
This case has built in ribs to ensure that once it's in your hands, it's not going anywhere.
Enhanced Camera Protection
Subtle raised bevel detailing around the camera lenses ensures they're kept scratch free.
You may also like these...