LEAVING A POSITIVE IMPACT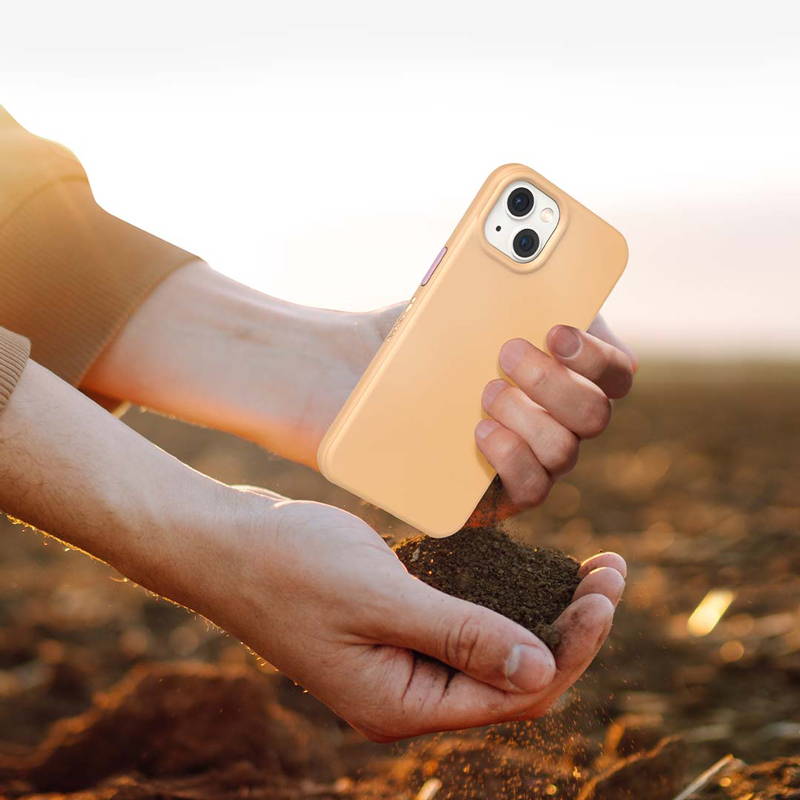 ---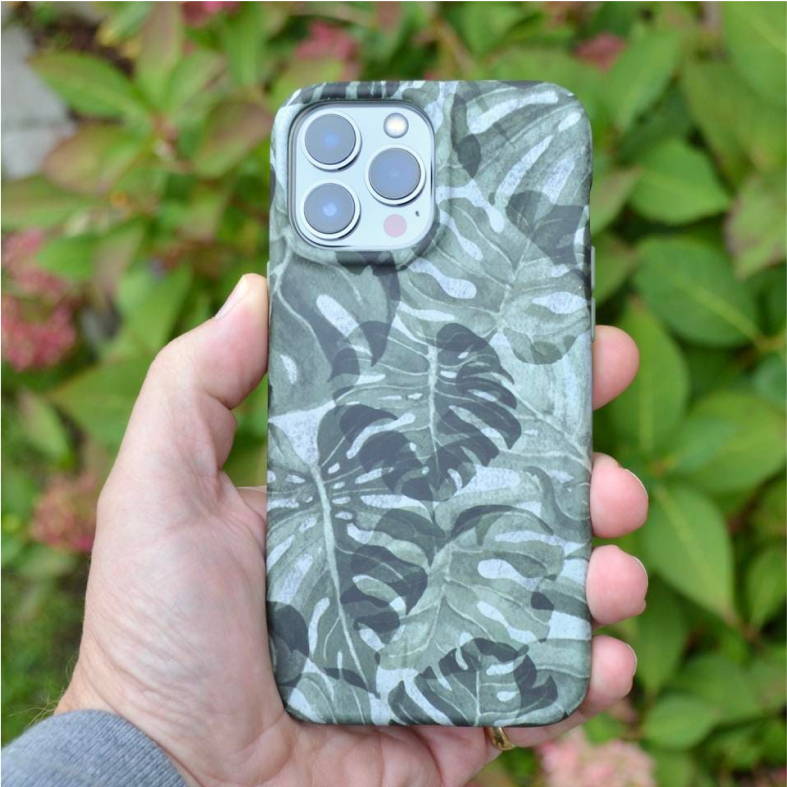 ---
TECH21'S ECO-FRIENDLY PHONE CASES
Why are Tech21 cases so good? It's because we have an in-house science and materials team that is focused on protecting your tech, no matter how many times you drop it. They're constantly pushing the boundaries to make products that are fit for the modern world while reducing our impact on it.
Our biodegradable range (Eco Slim and Eco Art) is the result of their innovative approach. Presented in a range of contemporary colours and with on-trend artwork, these environmentally friendly phone cases offer protection against all kinds of everyday knocks, shocks and drops.
SUSTAINABLE PROTECTION FOR YOUR PHONE & THE ENVIRONMENT
We're all striving to do better and lessen our negative impact on the environment. Tech21 is no exception. From recycled phone cases that cut down on both our carbon emissions and levels of industrial waste to biodegradable phone cases that leave no microplastics or chemical residue behind, we're pushing the boundaries of what's possible when it comes to tech protection.
We've all heard and seen the horror stories of plastic clogging up our oceans and appearing in landfill (it's worth noting that almost all plastics can biodegrade but this can take thousands of years) but what kind of impact do phone case materials have on this? At Tech21, we're pleased to say it's minimal – and we're working hard to reduce this even further. While many cases are made from TPU or polycarbonate, we're pleased to confirm our Eco range is made from entirely biodegradable materials.
Other case manufacturers may focus on compostable phone cases that break after minimal use, but we pride ourselves on the durability and longevity of our products. When you consider transportation and manufacturing costs, it's clear that buying a new phone case every three or four months rather than one that lasts the lifetime of the device is not great for the environment. With our pioneering tech, we've developed cases made from 100% biodegradable materials that still protect your phone drop after drop.
ARE BIODEGRADABLE CASES BETTER THAN COMPOSTABLE?
The short answer is yes.
You want more details…? Ok, here we go. While a compostable product is a type of biodegradable plastic, the speed at which it biodegrades depends on the amount of exposed surface on the product – and on phone cases, this is a fair chunk. This means compostable cases biodegrade too quickly and are not durable enough to protect your phone for as long as it lasts, meaning – in our view – they are not fit for purpose.
We have worked on compostable cases in the past but when we realised they would not last 20 drops (actually, they broke far quicker than that), we went back to the drawing board and developed an innovative biodegradable formula that leaves no microplastics or chemical trace in the environment.
We're always striving to do better and this is just one step on our sustainable journey.