NEW HIGHS IN MULTI-DROP PROTECTION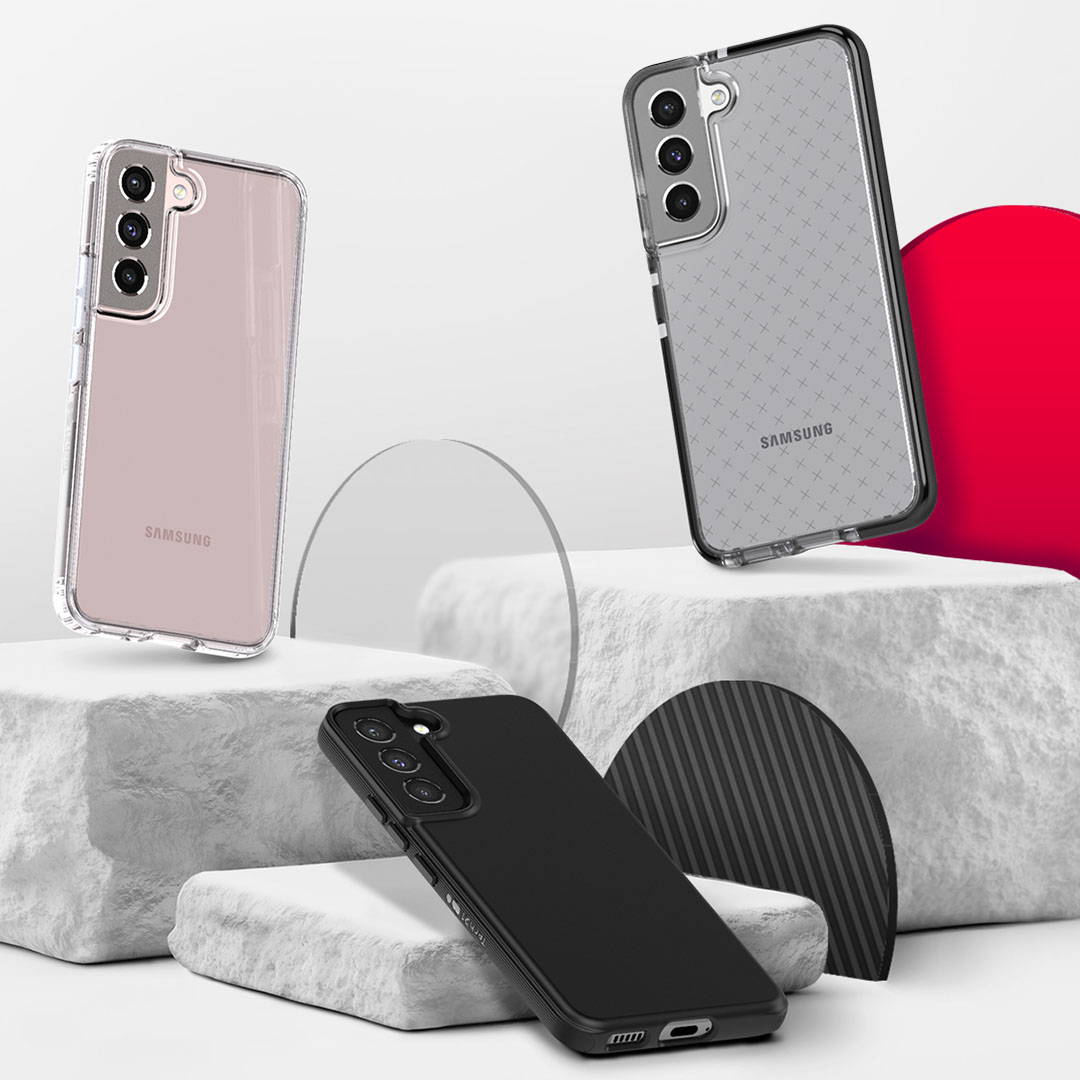 ABOUT THE S22 SERIES
Samsung's S22 and S22+ have been specially designed for people "who want to transform ordinary moments into extraordinary experiences". They have a slim profile and innovative camera that sets a new standard for Galaxy.
The S22 Ultra finds Samsung "pushing the boundaries of our industry" with high-quality materials, integrated apps and pioneering technology that captures crisp, clear images.
TECH21'S NEW CASES FOR SAMSUNG S22 OFFER GALAXY-SAVING PROTECTION
At Tech21, we're always reaching for the stars and we're delighted to announce that our brand new Samsung Galaxy S22 phone cases hit new highs when it comes to drop protection.
We know how excited you are to get your hands on this latest Samsung device, which is why we have ensured every aspect of the device will be safe from damage – no matter how many times you drop it.
Whether you choose our signature Evo Check or go for the new Evo Tactile case, you can rest assured your Android smartphone is protected by FlexShock™ – a multi-drop impact material unique to Tech21. Absorbing impact energy so your device doesn't have to, it surrounds all the key pressure points of the phone and is scientifically proven to protect from heights up to 16ft – drop after drop.
We also have completely clear S22 cases that will not yellow during the lifetime of the device and two options in our slim and flexible Evo Lite range – one in a super-smart black and the other a UV-resistant transparent case. We've designed these cases around all the key features of the S22 range.